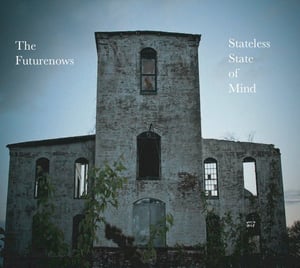 $

10.00
"Stateless State of Mind" is the debut album from The Futurenows. This album was recorded, mixed, and mastered by drummer Tony Interlande. This album is filled with beautiful four-part harmonies, gnarly guitars, and clever stories.
Track Listing:
1. The Midwest Shore
2. Annemarie
3. My Baby's a Corker
4. Little Boat
5. Sign Your Life Away
6. Gone Away
7. Nobody's Fault
8. On The Tracks They Came
9. Dalai Lama
10. Lord Let Me Die (In This World of Mine)
11. Stateless State of Mind
12. Gloria
Price includes shipping (in the U.S.)!!
For international orders, please contact us at thefuturenows@gmail.com.